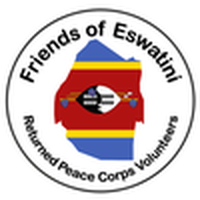 Sanibonani,

In response to the COVID-19 pandemic affecting Eswatini, the Friends of Eswatini Board approved donations to the Young Heroes Foundation and to the Luke Commission. Both organizations are undertaking excellent work in Eswatini.These donations are possible thanks to your continual financial support. Each organization has been given $1000 for the following activities:

Young Heroes Foundation-$1000 targeted to two projects below

$750–Emergency Relief Home Kits (COVID-19 Response)

Emergency Home Kits distributed to families enrolled in the Life Support Grant Program (orphan families). Each kit costs E250 – E300 (roughly $17USD each).The emergency kits include: Mealie meal, Beans, Cooking oil, Salt, Sugar, Green bar soap, Masks. Our donation will provide 44 kits.

$250–Litsemba Project
Litsemba means "hope" in siSwati. Litsemba is a network of Neighborhood Care Points (NCPs) that reach over 3,000 children. These community-based structures, staffed by women volunteers, offer orphans a daily meal and a caring adult presence. The full program includes food; pre-school education for the youngest children; a mobile clinic that provides basic healthcare; and income-generating projects for the caregivers who so generously give their time. Targeted areas are in Shiselweni Region.
For additional information: https://youngheroes.org.sz/
The Luke Commission-$1000
Operating in Eswatini since 2005, the Luke Commission (TLC) is also providing support for the COVID-19 pandemic. As explained on their website, they provide free health care and hope to the most isolated and underserved populations, in partnership with the Swazi people and the Ministry of Health. Using a mobile hospital, the Luke Commission reaches all corners of Eswatini. It's not unusual for 800 patients to be treated at a single outreach, which may last well into the night. This does not count reading glasses being given or new shoes being fitted on a couple thousand school children. Besides an ever-growing international staff, 200 Swazis work full-time with The Luke Commission.Patients are tested for HIV/AIDS, counseled individually whether negative or positive, and, when deemed medically necessary, ushered into treatment to receive anti-retroviral medications to extend their lives.
For additional information:
https://www.lukecommission.org/
---